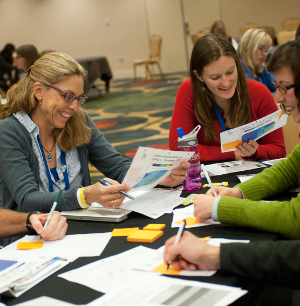 For selfmade leaders
Interested in how other leaders think? Could a leader from the oil business learn from and have been inspired by a leader from pharmaneuticals? Why not?
Having worked with leaders and managers I met tremendous similarities. As many situations, as many different answer. We select different approaches depending on our background and experience. Sharing these is very fruitful. In the Leader Peer Group your learn form your peers. Their experience is personal and credible. Everybody learns and teaches.
WHAT WE DO IN THE SESSIONS?
Először ismerkedünk, és bizalmi légkört alakítunk ki. Ha ez megvan, belevágunk a munkába! Hozunk egy esetet, amiben hoznod kell magadat! Az esetek valós történeteken alapulnak, egyediek, és egyikre sincs könnyű válasz, adu ász. A feldolgozás szintén egyedi, a csoport igényéhez alkalmazkodik: van amikor megbeszéljük,van, amikor eljátsszuk, van, amikor problémamegoldó módszerekkel dolgozunk.
YOUR BENEFIT
You learn new approaches, hear ideas, unnocited opportunitites. You can do networking.
METHODOLOGY
Each session starts with an exciting game about a real case. After introducig the case participants raise own issues triggered by the case. They solve it with different approaches - with another games, dramatizing, or just talking. One topic usualy goes through 3 sessions. This methodology works with small 4-8 persons groups only. One session is 120 minutes long. We meet in two weeks.
TOPICS
New leader: Dropped in? Climbed up? How about accepting and loayality? Me and my team: Stopping fluctuation. Performance and realitonships. Sexes and ages. Motivation. Managing away bad habits: Scary new. Speculated loss. Opportunity cost of doing nothing. Rules of change. The nature of resistance. Communication: A good meeting. Optimal response time. What to say outside and inside? I've told you a hundred times... Delegation: When will they be self-determined? Professinality or loyality? Diplomacy: How to give bad news. Alliances and trustees. Handling stakeholders. Difficult personalities: What to do with a bulldozer, a home runner, a meritacorat or a rebel? The factors that really matter in the cost - benefit analisys. Business Ethics: Is there a gap? What is your responsibility? Your rivals: A pretender? A contender? An agent? A "Robin Hood"? Your healthy paranoia. Performance: Promises, beliefs, hard and soft factors.