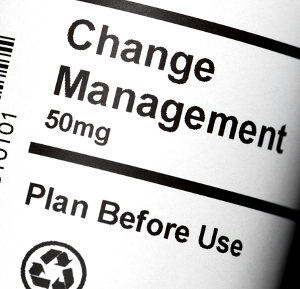 "Our top management converts into a new religion in everey six months. Initialy it was the quality, then the customer experience, and after that the flatting down the pyramid. We just hold our breaths and wait they are over and everything gets back to normal." - - bank manager form the 2000-s.
The 2/3-rd of the new initiatives stops because of the following reasons:
Impatience: initiatives are wanted to be done too quickly.
Integration trade-offs: The changes are to be done by the good performers. They are, on the other hand, usually very busy with their current tasks.
Commitments: There are two types of commiments. The top management's and the employees' The latter have a ambiguous attitude, because they have a risk of getting worse.
Effort: The bigger effort is needed to change the larger the chance to fail.
You can run into the " unarmed leader and skilled rebel " syndrome if you do not have a detailed pland to change.
This program is for you, if you have a full responsibility and you want an organizational or strategical change.