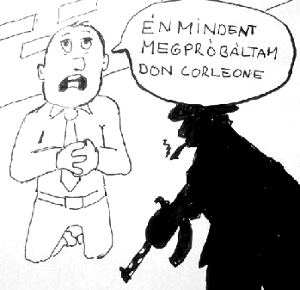 Many layoffs begin with this call: the angry manager asks the employee to list his mistakes that led to the final decision. This imperative is not for real evaluation, it is a preparation to say 'you're fired'.
Assessing perfomance starts with an agreement where the parties try to get on common ground and define what performance means for them. Sometimes performace means numbers, sometimes it is a more complex story. Ideally, the standards are transparently defined even they are not easy to measrure. The employee is aware of what to achieve in a given time, and knows the consequences of not doing so.
In most of the agreements however, the employees are "floating", it is not evident for them how they are assessed. Relations? Decision making ability? Loyality? Potential? Scarce skills that makes the person a monopoly? Humour? Time spent at the company? Key role in the team? The listed factors are all right if they are transparent and negotiable. Nobody is equal. I suggest a customized performance agreement for each employee and renegotiate time to time.
WHO'S THIS TRAINING FOR?
If you have to assess on a complex way, or not experienced in performace assessment, this program is definitely for you. If you plan to develop a new performace evaluation in your company. For companies where assessing perfomance is a complex issue.